8-3-0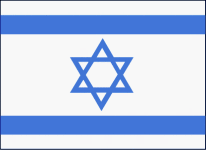 6 Kiryat Shemona: The Home Front.
Arriving in Kiryat Shemona with my Hyundai Getz, a reformulated Yugo, I both feel the car shudder and hear the dull thud; I think briefly that I have hit a small animal I did not see — a horse perhaps, or a gazelle. By the third boom, I recognize rockets' buffeting.
Within the hour, I learn the difference in sounds between incoming (bad) and outgoing (better, maybe even good). Incoming, first the whoosh, then the boom as it hits; Outgoing, boom, and maybe a whoosh.
Later, I realize that I really don't hear whooshes before. Also, with incoming we are supposed to get a warning twenty seconds before, to get into shelter. The warning sounds have been debated in Kiryat Shemona (It's a Jewish town after all; how could they just agree on one warning?). The standard viuuu-viuuu alarm is loud, discrete, recognizable; some argue that it causes more panic than needed.
Therefore this morning, we hear the alternative, a kind of bling-blong, followed by a polite, announcer-like baritone requesting that we descend to shelter. I finished my coffee.  Such a polite voice, does not raise urgency in me; more like an announcement before the symphony to please turn off your cellphones (which some still ignore).
All street lights blink yellow, streets are abandoned by pedestrians, save for the building for soldiers called up: joyfully painted tour buses await them. Inside, the bus windows are hung with drying towels, shirts on hangers, like guys off for a college trip.  Out of uniform, most wear flip-flops, shorts, T's.  Only the M16 slung diagonally over shoulder, rifle usually on the back, occassionally pointing downwards off the left hip,identifies that they are not off to camp. How they all top 5 foot 11 inches still amazes me, these Jewish soldiers. Chana Mann, the chief psychologist for Safed Hospital lives in Kiryat Shemona, the largest, most northern town in Israel. (Metulla, abutting Lebanon, is the village futher north.) She's invited me to help out with trauma cases.
To my left are the Naphtali Mountains, my namesake, that tribe whose symbol is the peaceful ayellet, a gazelle I believe. One half to two-thirds up these "mountains" (foothills in any other decent geological area) are boulder-studded, a barren beauty, topped with evergreens.  In most places of the world, Kiryat Shemona would be a tourist magnet, with spas, hikes, porches with rocking chairs lined up filled with nursing mothers or pensioners facing the mountains; something like the resort run by the Smiley family in the Shawagunk mountains over the Hudson, neighboring the better known Taliment kosher resort in the Catskills.  But from over these mountains of Naphtali, from behind, from hidden valleys, death arises.  Katyushas, I am told are quickly set-up on tripods; easily launched from place to place. Yesterday, the IDF showed air coverage of multiple rocket launcher placed behind a Lebanese hospital, or between buildings.  But Katyushas are moving targets. They are also, notoriously, supposedly inaccurate.  Kind of, sort of aim, shoot, then look.
At the end of the day, Thursday, I will tell you later, I go to one of the poorest streets in Kiryat Shemona, known as Eilat Street, although the street sign says otherwise.  If you ask neighbors, where is the street using the street sign name, they shrug. If you ask Eilat street, they point.
This faces the valley, towards the Huleh, from which, behind a row of straight tall evergreeens, perhaps arbor vitae, first booms followed by puffs of grey, then black smoke reveal the Israeli artillery positions. They fired most of the night. Even sleeping in the secure room on the mattress on the floor, I heard them. Perhaps a half kilometer away from the down-at-the heels apartments and inhabitants of Eilat Street.  I think to myself — after passing incinerated car carcasses, doors blown off their hinges, blown-out windows on Eilat Street — after firing so many Katyushot repeatedly hitting the cars and apartments of Eilat Street, one would think that a slight upward correction the Hizbollah would try for the Israeli artillery.  Then, I wonder if perhaps the aim is not to hit artillery, but to hit, well, poor peoples' cars and apartments.  Couple days back, a Hizbollah Katyusha wiped out a bicyclist on his kibbutz; certainly eliminating a
major military threat to Hizbollah and Lebanon.
Channa, by phone, guides me to her house, near a green-tiled rambling ranch house; her backyard is filled with cascading bougenvilla bushes.  She is slight, rail thin, her hunched shoulders giving her a pectus-excavatum look. Her hair shows disarry in the back, as if she has abandoned awarness of this side of her.  She speaks mostly with her lips sliding over slightly stained, somewhat irregular teeth, a Northern British accent.  She is of the dedicated generation of
psychologists; nothing too demanding for her; no request a way too far. She is of better mettle than I, I feel.
We head to the triage center,with a brief detour to see the Katyusha hits in the last couple days. The city tries to move the burnt car carcasses quickly, but what remains is the scorched outline of the body, scattered shattered glass, somewhat like how a body outline is chalked on the street after a murder, to aid the investigators, or to remind the neighbors. Two remain; one is smashed, front-up against a light pole. The windows are so shattered out, so many shards remaining pointing accusingly at each other; one almost becomes accustomed. It looks more like the burnt-out South Bronx in the 70's and 80's before Ed Koch had the clever idea of boarding up the abandoned buildings and painting trompe-l'oiel quotidian scenes on the plywood: women hanging out the sills, calling to their kids; gerania-rimmedwindows; a scene into the kitchen. Koch's idea worked, oddly enough, not only in improving the look from the highway, but also in decreasing further vandalism.
But, this ain't the South Bronx. This is northern Israel. And the thugs here aren't teens with billy clubs, brass knuckles,
switchblades. Rather, thugs with Iran-supplied rockets; thugs masquerading as some sort of freedom fighters, or deeply religious figures, or something of the sort. But, an ass done up in a silk cummerbund, tuxedo and tophat, is still an ass, particularly when the ears pop through the holes in the brim.
Well, enough of that. Let's get to some reporting.
I write this from the triage center, booms in the background. I will break shortly to go to a six-year old's home, evaluate him for trauma symptoms after he had been at Safed hospital and it was bombed.
————-
230 pm leaving delayed by Katyusha attacks.  Siren gave two warnings; the hits do not sound too different to me than outgoings. But I can see the smoke rising from two or three locations perhaps 500 meters to the east and closer to the west, in the foothills of Naphtali. Rumor that one killed in Kiryat Shemona just now in the center of town; not
true. Later, becomes true. A the tzomet (junction) south, was an attack earlier today; some injuries. Once at the home, tried to leave couple times, then parents asked me to return, concerned for my safety on the road. In the secure room. In general, Hizbollah shoots in the p.m. as they believe it is harder to spot the incoming; perhaps the afternooon sun over the mediterranean is too bright
The 6 year old I have just seen gave me several gifts, including shrapnel from a katyusha that fell near his house, hitting his kindergarten across the yard. He also showed me that if you run perfumed soap between the hands, it smells nice. He shows this to me, asks me to show to his father. Gave me his picture and also all the pasteries his mother put out.
His picture is elegantly telling, as he draws it. Starts with blue sky, then decides it needs red to make it nightfall. Then grass and a wide space separating the two. Then at opposite ends of the paper, two flowers, one gold the other copper; the first is man, the second a woman, but he uses masculine for both pronouns. He starts an intriguing rainbow: each color starts near the copper flower, then ends near the copper, but begins to get closer and closer to the first. He points out that the wide space beween them gets smaller. He draws a scribble closer to the copper flower. His story is that the
flowers want to marry, but the bush is between. The bush gets smaller, the copper flower hops over and marries the gold flower. Later, he tells us that when his father was young, he had golden curls and his mother said she married him because of this.
I recite this interview above as if it were continuous, but it was "clinicus interruptus," due to Katyushas. We broke to huddle in the house shelter.  Later, I learn that this is one of the heaviest bombings on Kiryat Shemona; some three dead. We step out, the father, teen brother and I, to spot where the Katyushots hit; we are flanked by smoke to the east and west. Ashen smoke will begin to blanket the city before I leave at three. Before I go, the six year old gives me
one last gift: two pieces of shrapnel he collected from the kindergarten hit behind his house a few days back. He shows me how sharp they are, can pierce his picture. I try to leave thrice and the third time, with Nasrullah's permission, I get to the car. Now, to the emergency center quickly before this American oleh in a Korean Yugo meets a Russian Katyusha, a potentially lethal international event.
Yesterday, saw several people with shock. Now, I wait at the ER to give a ride to a young man, just discharged from artillery, whose brother just spent 72 hours on the ground with Golani in Lebanon. Oren is late. I wait in the front triage room, filled with various frightened people and a frail fellow, whose elderly daughter insists that all efforts will be made to help him reach Moshe Rabenu's age of 120: literally, she hollers this.  We are shuttled here, because there are injured in the ER. I see the body of one man on the gurney after stabilization, being wheeled out to the ambulance for Rambam hospital in Haifa. I briefly glance his face, now as if coated wth the dull, grey ashes of the smoke from the forest fires outside. Death exhales upon him. A tube in his mouth. A woman bags him for shallow breaths. Blood streams from his chest and a lake of blood remains behind, later squeegied off the stone floor. I have seen dying and the dead before. But this was when I was doing, acting, fending off death. Today, I only watch through a half-open swinging door, while I am shoved aside by some half-dozen photographers, like vultures, waiting for such opportunities. Oren arrives. We enter the Hyundai Getz/nee Yugo. He is typical Israeli: topping 5'11", close-cropped hair, kippah flat atop. His white t-shirt is covered by his tzitzit. He has been volunteering, delivering food. He falls asleep quickly. We head south. I note when we pass landmarks: the Golen junction where the Katyushas injured some
today; another 45 minutes to Afula, the furthest reach of rockets thusfar. I see no smoke arising from the fields. In another hour, Hadera, which Nasrallah has threatened to hit. Ra'anana after almost three hours. Ahuza has a Alameda of palms down the center. Oren, who has stated that he hopes to be called up to his army unit soon, "It is required," whispers, "No artillery here."
I leave a part of me behind in Kiryat Shemona. Literally, left some clothes. A real parapraxis. On the news, I see what I saw in Kiryat Shemona; it looks the same, but feels more dangerous. Over 220 Katyushas hit today.
——————–
Shabbat Shalom